Research
A substantial body of local research literature has been published in the last two decades that builds on and interprets the vast library of international research literature available in this field. This research has sought to establish the sources and loads of the contaminants in road run-off, as well as to identify those contaminants. There has been particular effort made to identify whether the volume or behavior of traffic using any road can be used to accurately predict the contaminant loads in run-off from that road. There has also been a useful body of work produced that has assessed the performance of various devices being adopted to improve the quality of that run-off.
NZTA has funded a number of research projects relevant to managing stormwater and road runoff, including:
Auckland Motorway Alliance has reported research on sediment measurement  and on swale plantings.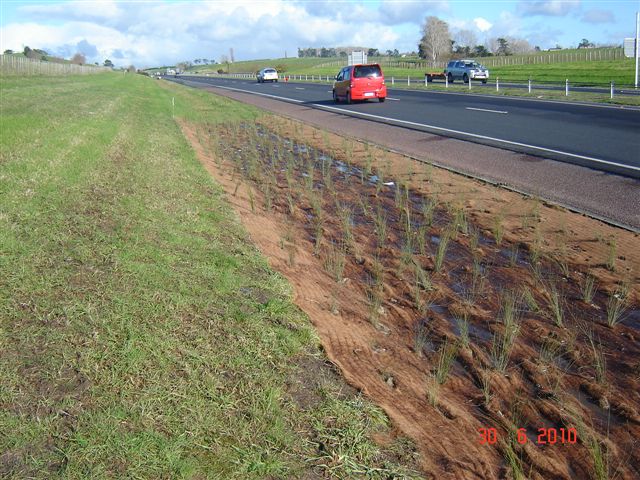 Listed below is a very small selection of relatively recent or relevant research that is likely to be more or less applicable to management of stormwater run-off from roads:
Raingarden soils and efficiency, Trowsdale, S and R Simcock, 2008
Sampling receiving environments close to state highways, Reed, J, C Depree, E Trip, P Chappell, N Talbot, 2008
Sources and loads of metals in urban stormwater – Timperley, M, B Williamson, G Mills, B Horne, M Hasan, 2005
Sampling Road Runoff to Estimate Loads of Copper and Zinc, Moores, J, P Pattinson, C Hyde, 2009
The Influence of Road Surface Characteristics on Runoff Quality, Moores, J, 2011
Developing Shared Principles in Monitoring Integrated Urban Water Management, Gabe, J, S Trowsdale, R Vale, 2008
Low Impact Urban Design and Development: making it mainstream, Eason, C, J Dixon, M Krausse, E Vesely, B Sharp, K Kviberg, 2007
Getting the Water Away-A Detailed Look at Catchpit Capacity, Captain X, S Jones, J Hughes, 2009
Assessing Impact of State Highway Runoff on Invertebrate Communities, Shaver, E and A Suren, 2011
Sensitive Receiving Environments at Risk from State Highway Runoff, Gardiner, L, A Osbourne and C Reller, 2008
Erosion thresholds and suspended sediment yields, Waipaoa River Basin, New Zealand, Hicks, D M, B Gomez and N Trustum, 2000
The Ministry of Transport commissioned significant research into the potential effects of transport on the environment in the late 1990s. The 2004 reports from this research include: