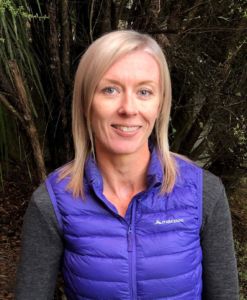 Tinaka Mearns
Regional Visitor Planning Manager, Department of Conservation
DOC's main functions are to:
manage land, natural and historic resources,
preserve and protect biodiversity,
promote the benefits of conservation, and
foster recreation allow tourism.
To deliver on this mandate DOC has strategic outcomes focused around protecting natural and historic resources, connecting people to nature, and enabling tangata whenua and communities to thrive.  Tinaka's team focuses on creating sustainable plans at high profile tourism locations.  The plans are developed alongside iwi and other agencies to help deliver on our strategic direction.
Tinaka Mearns has always held a passion for recreation, sport and tourism sectors.  She has worked in the industry for over 20 years both in New Zealand, United Kingdom and Europe.  Tinaka joined DOC 6 years ago to help shape and mould the recreation and tourism direction of the Department.  This focus was to enable DOC to respond to recreation and tourism needs in today's contemporary context, increasing expectations and changing demographics; all while ensuring public conservation lands can be protected.