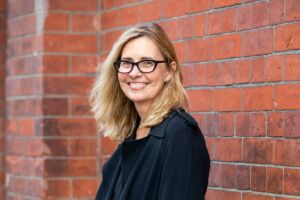 Susan Freeman-Greene
Chief Executive, Local Government New Zealand
Susan has led LGNZ since September 2020 and believes that when local government is strong our communities thrive – and so does Aotearoa. Under her leadership, LGNZ aims to create the most active and inclusive local democracy in the world.  She came to this role after nearly six years as Chief Executive of Engineering New Zealand where she led the transformation of the organisation into a modern inclusive outward-facing organisation dedicated to engineering better lives for New Zealanders.
Susan has previously been Chief Executive of the Broadcasting Standards Authority.  She's also held leadership positions at the Human Rights Commission, as Chief Mediator and Strategic Policy Manager.  She has practised law and mediation in both New Zealand and the United Kingdom and sees them both informing her leadership style. She sees the harder-edged legal, compliance, analytical skills and softer-edged relationship, influencing and advocacy skills as two sides of the leadership coin.  Susan is also on the Boards of Vital and Tāwhiri, the creative force behind the New Zealand Festival of the Arts.
Outside work you can find her walking on the townbelt, on a yoga mat, behind a book or spending time with friends and family.