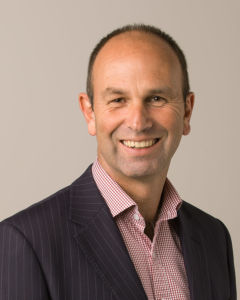 Steve Mutton
Director Regional Relationships, Waka Kotahi NZ Transport Agency
Steve Mutton has been with Waka Kotahi NZ Transport Agency since 2010, holding a number of senior roles including Senior Manager for System Management. Steve lead the team delivering effective, efficient maintenance and management of New Zealand's road transport system.
Steve has more than 23 years' experience working in critical infrastructure, including electricity, gas and roading networks. He was formerly the Director of the Auckland Motorway Alliance, who are accountable for the operations and maintenance of the Auckland motorway network. In 2016 Steve became the Transport Agency's Earthquake Recovery Manager, leading the reinstatement of the South Island transport system after the Kaikoura earthquake. In May 2018 moved into the role of Director Regional Relationships for the Auckland and Northland.
Steve is passionate about working together with the Transport Agency's partners collaborating in the public and private sectors. Steve current role focuses him on delivering a better future for Auckland and Northland.