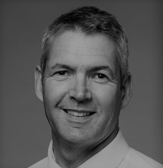 Shaun Hubbard
Programme Director, Way to Go
Shaun Hubbard is a leader and strategic thinker recognised as one of New Zealand's most experienced directors in overseeing businesses and large programme of works in the infrastructure sector.
Passionate about enabling liveable communities, as Programme Director, Way to Go, he oversees a portfolio of projects that aim to solve Queenstown's growth and transport challenges by creating innovative and attractive transport choices that resonate and connects with Queenstown's uniquely vibrant community and place.
An outdoors enthusiast, when he is not inspiring teams to resolve infrastructure and transport dilemmas, you will find Shaun whistling down the slopes, sweating it out in multi-sport events, and enjoying a quiet New Zealand Pinot Noir.