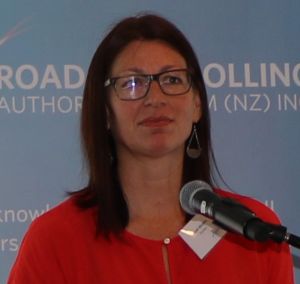 Leah Murphy
National Manager Cycleway Projects, Investment, Planning and Risk, KiwiRail
Position and organisation
My name is Leah Murphy, I am currently the National Manager Cycleway Projects at KiwiRail.
I have previously been a Manager, and Principle Advisor at NZTA in public transport invesment, Ministry of Transport working in and leading the environment team, and at Ministry for the Environment working on greenhouse gas emissions trading. And before that I was a chartered accountant, but I do try and keep that to myself!
What you are working on and what your strongest driver is that pertains to the panel topic?
I am currently working with cities and regions through their councils and NZTA throughout Aotearoa to help them to realise the walking and cycleway aspirations, where it makes sense for KiwiRail. In other words where the use of our land does not negatively impact on our ability to run trains now and in the future.
To me, being mode neutral means thinking about people and how they want to get around to things that are important to them – such as work, sporting activities, meeting with friends, going to the movies and medical appoints and to have awesome holidays etc. For many people given a way to do it that feels safe, walking or cycling is an appealing way to get around. Being mode neutral means thinking about all of the modes, how they are integrated and how people would use them if the conditions were right.
My strongest driver relating to mode neutrality is to facilitate infrastructure for multiple modes for people that meets the overarching values and goals of the organisations wishing to deliver projects, that are based on research, and that are well designed for their intended purpose and that does not compromise on other modes or important things like safety concerns of other environments such as rail. In other words enabling councils and NZTA to use railway land for shared paths where other options are not readily available, if there is enough space in the corridor to separate operational rail from people and where the needs of the rail operations now and in the future can be met.
What are the pain points that relate to this panel topic?
Ensuring that project business case analysis includes all options and appropriate timeframes and benefits. We tend to understand the costs well, but benefits can be more difficult to capture and quantify.
Good understanding of risks and requirements of putting a shared path in the rail corridor – ie it is not as simple as putting lime over the KiwiRail maintenance access track!