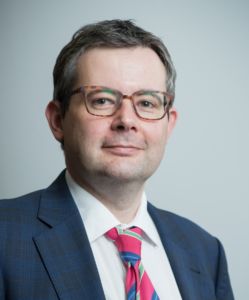 Bryn Gandy
Deputy Chief Executive, Ministry of Transport
Bryn has held senior roles in health, internal affairs, social and children's sector, justice and defence agencies. At the Ministry of Transport he is responsible for strategic policy for the Transport sector, as well as transport investment, revenue and demand management – including investments through the National Land Transport Fund.
While at the Ministry of Defence, Bryn led a significant organisational transformation programme. This strengthened the organisation and doubled its size, in preparation for a $20 billion programme of Defence procurements to replace New Zealand's major air and sea defence platforms.
At the Ministry of Social Development, he led the delivery of natural justice services affecting more than one million New Zealanders. This included leading social sector agencies to redress claims of abuse and neglect by former state wards. This work led to the establishment of the Confidential Listening and Assistance Service. These joint efforts were recognised with the 2012 Prime Minister's Award for Public Service Excellence.
Bryn is committed to the development of State sector people and leadership and has led the design and delivery of award-winning leadership programmes. He has a First Class Honours Degree in Political Science from Victoria University of Wellington and was a public service (Leadership Development Centre) Leadership Fellow in 2010.