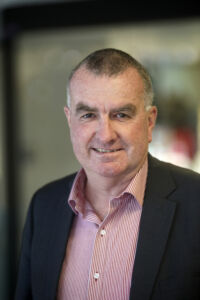 Alan Pollard
Chief Executive, Civil Contractors NZ
A Chartered Accountant, he has spent the last 10 years leading the association representing the NZ apple and pear industry during a period when export earnings rose from $340m in 2012 to $920m in 2020.
Prior to this, Alan's career has been in law firm management. He has been engaged in regional economic development as a director and then President of the Canterbury Employers Chamber of Commerce, and an Executive member of the group overseeing the implementation of the Hawkes Bay Matariki economic development strategy.
Alan lives in Havelock North with his wife, Miranda, and two aging border collies.