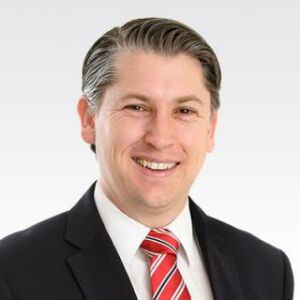 Hon Michael Wood
Minister of Transport
Michael is the MP for Mt Roskill, Minister of Transport, Minister of Immigration, and Minister for Workplace Relations and Safety.
Michael was first elected to Parliament at the 2016 Mt Roskill by-election. In opposition he was Labour's spokesperson for Transport, Revenue, and Consumer Affairs and after the 2017 election he was appointed as Parliamentary Under-Secretary to the Minister for Ethnic Communities and became Chair of the Finance and Expenditure Select Committee. He became Labour's Senior Whip in mid-2019, and has previously been Deputy Leader of the House.
As MP for New Zealand's most diverse electorate, Michael is closely connected to New Zealand's vibrant and growing ethnic communities and is focused on ensuring that every person regardless of background has the ability to flourish and reach their fullest potential in our country. He also has a particular interest in Auckland's urban development and is a keen supporter of more high-quality affordable housing, and rapid public transport in his electorate and across the city.
Prior to his parliamentary role Michael was an Auckland Council member in his community and has held roles providing advice to Habitat for Humanity and as a senior negotiator for the Finance Sector union Finsec.
Michael is driven by the core belief that people do well when living in strong, fair, and supportive communities. He believes that an economy and public institutions that are focussed on people's wellbeing will lead to a society that is both more prosperous and just.
Along with his wife Julie and their three young sons, Michael lives in Roskill South where he loves to tramp along the Waikowhai Coast, tends to a very neglected vegetable garden, and dreams of an alternative career as a roving international test cricket commentator.